Synergy Liquid Chlorophyll
Synergy Liquid Chlorophyll




***RM 85.00


 

Shipping Charges :

Peninsular : RM 8


Sabah /Sarawak : RM13/RM17
Liquid Chlorophyll (Mint Flavor)  


Brand New, Fresh Supply, HALAL

Factory Sealed

 

946ml

 Cleansing and detoxification 


 Exp: 11/29/2020



Chlorophyll is the green pigment in plants that harnesses the sun's energy in photosynthesis. Chlorophyll performs metabolic functions in plants such as respiration and growth. This amazing substance possesses nutritional, antiseptic and astringent properties and helps balance the pH of the body. The alfalfa plant, from which Synergy's chlorophyll comes, is an excellent source of chlorophyll.

High acidity can affect all major body systems, especially the digestive, intestinal, circulatory, respiratory and immune systems. 
When our body fluids achieve pH balance, the body will have a better function to receive nutrients from food we eat. It helps strengthen our body immunity function and stay healthy. Liquid Chlorophyll also carries oxygen and help to circulate our blood system effectively and purified the blood. Because of the properties found in Chlorophyll, it has the anti-oxidant and detoxification effect over a period of time. That is how it can help the body to prevent diseases.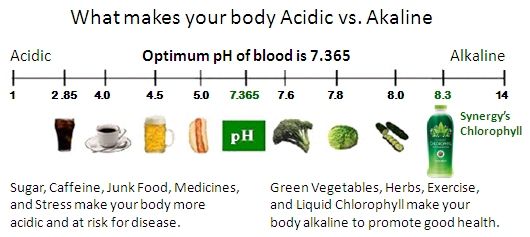 A pH balanced environment maintains proper metabolic function and allows the body to function optimally. It also maintains alkaline reserves that are used to meet emergency demands.
Synergy's Liquid Chlorophyll is a rich, highly-concentrated combination of chlorophyllin (sodium copper chlorophyllin) and peppermint oil. Just 2 teaspoons of Liquid Chlorophyll is equal to over 1kg of green leafy vegetables. Keep your body alkaline and promote good health with Synergy's Liquid Chlorophyll.  
How Chlorophyll may benefit you?
• Helps protect cells and builds immunity. 保护细胞,建立免疫功能
Melindungi sel-sel badan dan meningkatkan kekebalan tubuh
• Reduce Body Heatiness. 降低體內上火 
Mengurangkan panas dalam
• Alkalizing formula assists in hydrating and detoxifying the body. 鹼化体质 滋润皮肤
Bersifat alkali, melembap dan segarkan kulit   
• Promotes the natural blood cleansing functions of the body. 促进身体的自然血液净化功能
Menggalakkan fungsi pembersihan darah semulajadi dalam tubuh badan
• Improves oxygen transportation and utilization in the body. 促进血液循环功能
Meningkatkan sistem peredaran darah
• Removes body odour and bad breath. 去除口臭
Menghilangkan "halidosis" (nafas berbau)
• Provides soothing properties. 舒缓经痛
Membantu dalam mengelakkan sakit senggugut
Overall feeling of wellbeing Chlorophyll is a green drink that balances the pH in your body, detoxifies all organs and rebuilds cells and tissue.
Packing:
946ml
Ingredients:
Purified water, Vegetable glycerin (as a stabilizer), Color Sodium copper, Chlorophyll in, Peppermint oil, Barley juice extract, alfalfa juice extract.
Alfalfa contains 4 times more chlorophyll than ordinary vegetables. This product combines the essence of multiple vitamins (A, B-1, B-6, C, E and K) and minerals (calcium, potassium, iron, zinc). One tablespoon of chlorophyll is equivalent to consumption of 1 kg of vegetables ---- providing you with a convenient, concentrated green food product for health promotion.
紫花苜蓿含有的叶绿素是普通蔬菜含量的4倍,而本产品更是结合了多种维生素 (A, B-1, B-6, C, .E和K)以及矿质(钙、钾、 铁、锌)的精华。一匙的叶绿素等于摄取了一公斤的蔬菜营养一一一一为您提供一个 方便,浓缩的绿色食品以达到改善体质并促进健康的效益。
Who should drink Synergy's Liquid Chlorophyll?
People who cannot stand cold.                             

People who are too thin and weak.      

Those suffering from rheumatism. 

Often drink alcohol and tobacco.

People who frequently dine out.                                   

Those dislike vegetables intake.          

Poor physiological people.

Those with liver problem.

People who looked pale.

Those who tired easily.

Those who are obese.

Those with body odour and bad breath problem.

Those with constant sore throat problem.

Those who lead stressful and busy life.

People who with tracheal problems.

Those with constipation problems  

谁应该饮用紫花苜蓿叶绿素?
过于瘦弱的人         有便秘问题的人         经常在外用餐的人         肥胖的人    

生理不调的人         气管有毛病的人         不喜欢吃蔬菜的人         怕冷的人         

容易疲累的人         肝脏有问题的人         患有风湿病痛的人         气色不好的人   

嗜烟好酒的人         时常喉咙痛的人         有体臭及口臭的人
How To Drink Liquid Chlorophyll?
Take one teaspoon (5 ml of Liquid Chlorophyll ) in one glass (240ml of water) = 1 Kg green Vegetables nutrients

Cleansing and Detoxification
Chlorophyll is taken with water. Water supports the body's detoxification process. The body is 60 – 70% water and needs continual replenishment to function properly. Every system in the body depends on water. Increased water intake helps balance alkalinity.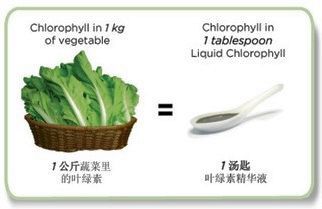 Everyone who live in the city and experienced busy lifestyle should drink Liquid Chlorophyll to build healthy body foundation. Drink Liquid Chlorophyll like drinking water and make it a habit by not treating it as a medicine.
Storage:  
Store in a cool, dry place at room teperature. There is no change in the efficacy or potency of the product.
All our product come with original Packing & Accessories.

 (unless specified)

Price subject to change without prior notice.
Combine shipping for buyer purchase more than one item,save your shipping charges, but it depend on your delivery location area.
Combine shipping charges varies according to item's weight and size.
We courier to every state of Malaysia :- Johor, Kedah, Kelantan, Melaka, Negeri Sembilan, Pahang, Perak, Perlis, Pulau Pinang, Selangor, Kuala Lumpur, Terengganu, Sabah & Sarawak.
Other countries please contact us for more information.
Semua produk kami datang dengan pembungkusan & aksesori  asal (melainkan dinyatakan).
Harga tertakluk kepada perubahan tanpa sebarang notis.
Membeli lebih dari 1 barang,anda boleh menggabungkan 1 kos penghantaran.
Penghantaran produk kesemua negeri di Malaysia iaitu Johor, Kedah, Kelantan, Melaka, Negeri Sembilan, Pahang, Perlis, Pulau Pinang, Selangor, Kuala Lumpur, Terengganu, Sabah & Sarawak.